See what YWCA will be advocating for in the 2018 Washington State Legislature
Today is the first day of the 2018 Washington Legislative session, a 60-day "short session" which won't require passing an operating budget. Because the session will be short, bills must be passed out of their committee by February 2, so we'll need to work fast to pass strong policies to improve the lives of women and communities of color here in Washington. To make our society fairer and more inclusive, we'll need your help as advocates to pass these bills!
In this legislative session, YWCA Seattle | King | Snohomish will be advocating for the following bills through Firesteel:
SHB 1570 – This bill, introduced by Representative Nicole Macri, would make the document recording fees permanent and open up flexibility for municipalities to increase the fees to fund even more services to move folks into housing.

Prevent greedy landlords from discriminating against renters because of their source of income (SOID), which will keep families in their homes and stop them from being pushed out of their communities.

Equal Pay Opportunity Act – Equal pay for equal work. It's 2018, its long past time this was law in Washington.

Reduce Non-Restitution Legal Financial Obligations – Our justice system charges a number of fines on people who've served out their sentence, putting many of those people into debt immediately upon release.

The Washington State Voting Rights Act – Preventing political gerrymandering from watering down voter representation is critical to electing public officials that reflect the diversity of the cities in Washington State. This act would protect our voting rights and ensure equal representation.

De-Escalate Washington – After collecting an astounding 360,000 signatures across the state, De-Escalate Washington has qualified for consideration by the state legislature. This initiative would require de-escalation training for police officers, to reduce the number of people killed by police every year in our communities. Furthermore, the initiative would remove the immunity police officers currently have from prosecution for unlawful killing of citizens.
While an operating or transportation budget is not required for passage this session, as they are valid for two years at a time, the legislature's failure to pass a capital budget last year means we'll be advocating for a capital budget that full funds the Housing Trust Fund. You can read about what education, housing and other projects have been delayed or put on hold by the lack of a capital budget here. If the legislature fails to pass a capital budget before January 17, 2018, all projects affected will lose all money from the Federal government that matched the local funds in the capital budget.
You can take action now with our coalition partner, the Washington Low Income Housing Alliance, to demand the passage of the capital budget before that deadline.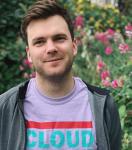 Eric Bronson is the Digital Advocacy and Engagement Manager at YWCA. He manages the Firesteel blog in addition to its social media streams and action initiatives. A graduate of Oberlin College, Eric focuses on the intersection of race and gender within the American political economy.
We tell the stories of those with lived experiences of racism and sexism and invite supporters to take concrete actions to correct the root causes of disparity in our communities.
Featured Image