Hours
Sunday
Closed
Monday
5:00 pm-8:00 pm
Tuesday
Closed
Wednesday
10:00 am-3:00 pm
Thursday
10:00 am-3:00 pm
Friday
10:00 am-3:00 pm
Saturday
Closed
Contact
Coordinated Entry
Dial 2-1-1
Intensive housing and employment case management services, including GED tutoring and parenting classes, for young parents experiencing homelessness who currently reside in YWCA emergency shelter and time-limited housing.
Participants attend weekly classes to strengthen parenting, job search, and employment skills, with open access to the Young Parent Job Center and GED tutoring. Additional benefits include access to YWCA wrap-around services, up to two years of specialized case management while in YWCA housing, and follow-up support for six months after moving out of YWCA housing.
YPP has served nearly 300 young parents over ten years, and helped 100% of participants last year achieve at least one of the following milestones: gain employment, increase wages, enroll in higher education, or complete vocational training.
YPP Schedule
Parenting class: Wednesdays, 6 – 8 p.m. (YWCA East Cherry)
Job search class: Mondays, Thursdays, Fridays, 10 a.m. – noon (Young Parent Job Center)
GED tutoring: Monday, Thursdays, Fridays, 1 – 3 p.m. (Young Parent Job Center)
Eligibility & Enrollment
YPP's 12-week parenting course is open for parents age 15 to 25 in Seattle; please call the contact listed above for enrollment details.  
Enrollment in YPP is mandatory for parents ages 18 to 25 who stay in YWCA emergency shelter and time-limited housing; please contact your case manager for enrollment.
Related Events
Find out how to get started as a YWCA volunteer.
Image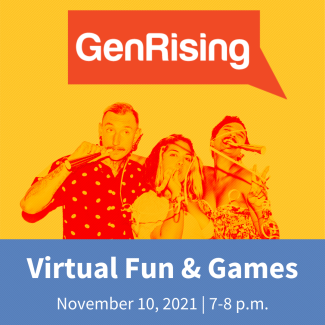 Join YWCA's GenRising for a Virtual Fun & Games Fundraiser to support the YWCA of Seattle | King | Snohomish! You'll have an opportunity to support your local community, collect local treasures, connect with fellow GenRisers, and raise funds for YWCA.