Veterans Employment Program
Job training and navigation tailored to meet the needs of veterans, including assistance with translating military experience and removing barriers to work, with the goal of full-time employment and economic empowerment. 
Veterans Employment Program is designed to remove barriers to work and help veterans find full-time work through individualized assessment and employment-focused case management. 
Participants learn how to translate military experience to the civilian labor market and work with staff to: 
Identify job interests, skills, goals, and career pathway options 
Effectively market skills and strengths in a resume, cover letter, and interview 
Enroll in vocational training to increase and update professional skills 
Understand employer expectations, adapt to the workplace, and manage stress 
Move up the career ladder for increased opportunities and wage growth  
This program connects veterans directly with employers through hiring events and job fairs, including many that prioritize hiring former service members. We also offer workshops to help veterans brush up on their job skills, and veteran job clubs for valuable peer support.  
Other services for participants may include: transportation or financial assistance, work supplies, budgeting and money management skills, and referrals to community resources, such as housing or food.  
This program is provided in partnership with King County Veterans Program, WorkSource, and Washington State Employment Security Department.  
Related Events
Image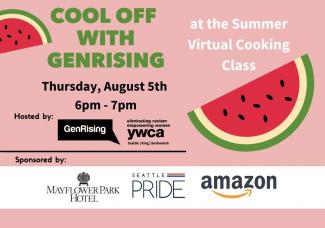 Join YWCA's GenRising and Chefs Tiffany Layco and Jason Hester on August 5 to learn a new summer recipe.
Find out how to get started as a YWCA volunteer.