Bertha Pitts Campbell Equity Awards 2021
Bertha Pitts Campbell Equity Awards 2021
Summary
YWCA is celebrating and elevating the work of individuals and companies that are working every day to help make equity and justice a reality through the Bertha Pitts Campbell Equity Awards.
Featured Image
Save the Date: Thursday, June 10 
These awards will honor people taking action to eliminate racism and empower women; who are breaking down systemic barriers and promoting opportunities for women and girls to thrive and lead, particularly in Black, Indigenous, and People of Color (BIPOC) communities. 
Registration for the virtual awards celebration will open next month. Stay tuned!
We are currently seeking nominations for individuals and businesses in King County or Snohomish County that are actively working to advance equity. Submit your nominations for the 2021 Bertha Pitts Campbell Equity Awards by end of day on Monday, April 19. 
Events
"From Declarations to Change: Addressing Racism as a Public Health Crisis" is the theme of YWCA's nationwide campaign to Stand Against Racism (April 22 - 25, 2021)
Image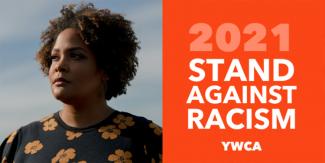 Join YWCA for our virtual Stand Against Racism Town Hall event with Ijeoma Oluo (April 30, 2021)
Event Node's Related Program