CareerWork$ Medical Healthcare Administrator Training Session
Summary
CareerWork$ Medical program provides students with intensive career development training and ongoing support.
Through this free, interactive, eight-week class, CareerWork$ Medical prepares participants for careers in the healthcare industry.
Potential Opportunities
Patient Financial Services
Appointment Specialist
Billing Specialist
Family Services Coordinator
Call Center Healthcare Representative
Program or Clinic Coordinator
Minimum Eligibility
Be at least 18 years of age
Have graduated from high school or completed a GED
Work in the U.S. without sponsorship
Pass a background check
Classes run on Tuesdays, Thursdays and Fridays 8:30 am – 2: 30 pm from June 19 through August 17.
Interested? Call the CareerWork$ Medical Program (206.823.5399) to register for upcoming classes.
Events
Image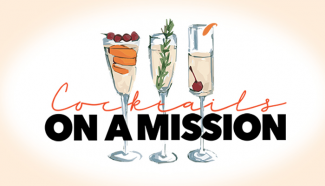 Come together for women and girls in our community, have a 'cocktail on a mission', and visit BAM's latest exhibition.
Event Node's Related Program