Summary
With your help, YWCA families will feel the joy and magic of the holidays this season.
The housing crisis continues in our region and our shelters and transitional units are all full. For the low-income and homeless families we serve, nothing seems to be changing, and the struggle to provide a normal Christmas continues.
With your help, our families will feel the joy and magic of the holidays this season. When you sponsor a family through our Adopt-A-Family program, you receive information about the children in a family including first names, ages, sizes, and gift ideas. You then shop for 'your' family. Parents don't get gifts, but you provide a grocery store gift card for them to buy groceries for a special holiday dinner.
Who does Adopt-A-Family serve? The families who sign up to receive holiday assistance are current YWCA clients, living in our shelters, fleeing domestic violence, or in young parent units. We have families in hotels, and some in their own home. Some are in transitional housing, are veterans, or are women coming out of incarceration. All of these families are on the road to self-sufficiency and are receiving assistance with job training, housing, counseling, and other services.
You can share the spirit of the season with one of these families. Participate as an individual sponsor or organize a group of friends or co-workers. Families range in size from one child to 10 or more. For each child under 18, you are signing up to provide two gifts in the $40 each range, plus a grocery store gift card for the parents at a min of $50. That means it will cost $130 to sponsor a family of one child. This information may help you decide what size family you would like to sponsor. 
For more information, contact Nichelle Hilton at nhilton@ywcaworks.org.
Events
Find out how to get started as a YWCA volunteer.
Join YWCA and the Washington Low Income Housing Alliance at 2022's virtual HHAD, February 1-3
Image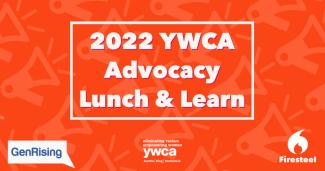 Join YWCA's GenRising for a virtual lunch & learn session on YWCA's 2022 public policy priorities.
Event Node's Related Program